We've been sketch festin' all weekend, and have nearly 100 sketches in the gallery to show for it! You should definitely pop over and explore – there's even art for sale, so you might find something wonderful for your walls.
Let's check out some featured pieces to whet your appetite:
This piece of a "lovely lady with blue eyes and a diadem in her hair" kicked off Sketch Fest #107. As the first sketch, it's appropriately named "First Glance" by artist Tammi Sponseller.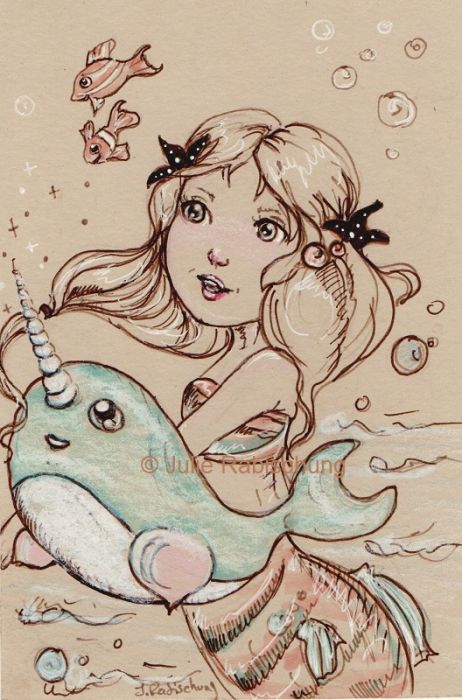 Julie Rabischung was inspired by Sarah Alden to create this playful piece: "A little mermaid swimming with her narwhal friend. Thank you Sarah for the lovely prompt!" This 4×6 illustration was drawn with ink, colored pencils, and markers on toned paper. You can grab the original sketch for just $15!
Narwhals were a popular subject this Sketch Fest, as you can see in this adorable narwhal watercolor from first time Sketch Fester Juliana Velasco.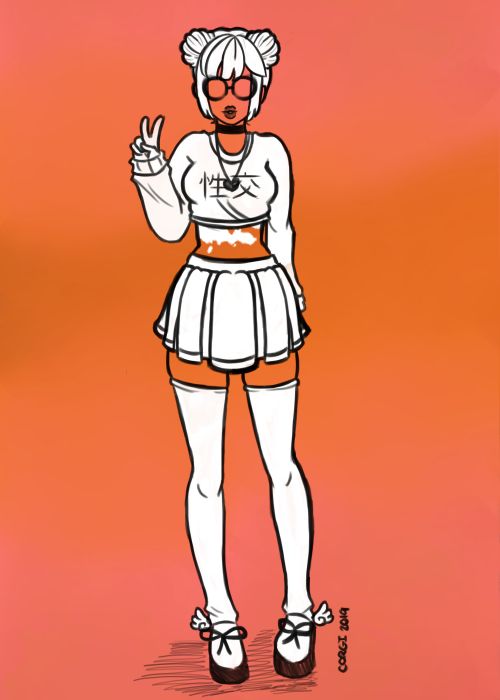 This was Corgi's first Sketch Fest, and she slayed it! This cute and striking illustration of a "Harajuku Girl," those iconic Tokyo fashionistas, is a fine example.
Inspired by Mayumi Ogihara's prompt and an Alphonse Mucha piece that she really likes, Amy Sue Stirland drew an "Art Nouveau Mermaid." This sketch measures 5.5×8.5 and is ink and colerase on mixed media paper. She's planning to add watercolors. Check back later to see if the original's available!
Jill Britt, inspired by a prompt from Afke van Herpt, drew this wonderful slice-of-life illustration of a mermaid and otter friend titled "Otters and Orange."
Our last featured illustration for today is this colorful piece from Kelly Johnston – she created a "plum fairy hummingbird pattern sketch" in the one-hour limit.
Now that you've enjoyed these highlights, go and explore the full gallery! Meet us back here tomorrow for one more featured post – and be sure to join us for next Sketch Fest, which will take place April 5-7.