Having a relaxing first Sunday in November? We hope you are! And if you'd like to enjoy some art, you should head over to our #EMGSkechFest gallery – it's still going for another hour and we've got some fantastic art to share with all!
Let's have some featured illustrations:
We're entering the Snow Queen's winter domain, and she's watching us closely with something that looks a lot like delighted anticipation. Prompted by Edward Cammarota, Katerina Koukiotis drew her snow queen in pencil and pastels with white gel pen. You can get a LE ACEO print of this 5×7 original for $6.
When a sweet little dormouse offers you poppies, how can you say no? Sally Gilroy drew "Poppy" in pastels and markers, inspired by Julie Cooper's prompt.
Elma Bree started this "Sugar Plum Fairy" inspired by Keira Knightley's poster for The Nutcracker and the Four Realms using watercolor colors, pastels, and sparkles.
Inspired by Julie Cooper's prompt, "the littlest dragon and fairy," Amy Sue Stirland sketched this tiny dragon and their fairy friend. Amy commented: "Wonder if the fairy is trying out a growth spell?" This 8.5×5.5 drawing will be finished with watercolors and the completed original is up for sale!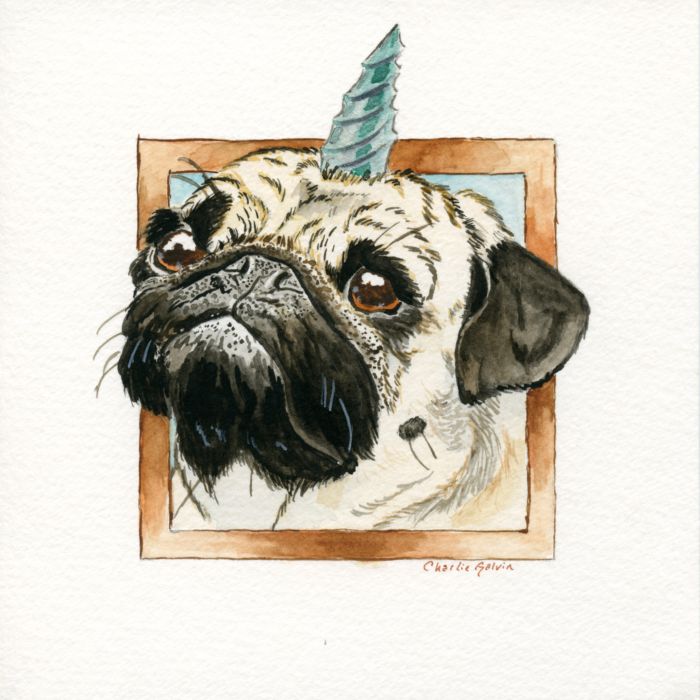 And, at last, the promised pugicorn! Charlie Galvin painted "Pugicorn" from Julie Cooper's whimsical prompt. "I took my sketch of the pugicorn and transferred to a 6×6 Fluid watercolor block," Charlie explained. "I spent a few hours painting and adding detail. I'm very happy with how it turned out."
Enjoyed these featured illustrations? Check out the rest of the #EMGSketchFest gallery!