Sketch Fest #105:
Sketches ~ Prompts
Finished Work
Available Sketches
Previous Sketch Fests

Please note: Ellen Million Graphics will be closed Dec 14-Feb 1!
Donate to get more spiffy features:

Sketch Fest #105 will run December 7-9! (Today's date: 2018-12-09 11:18:06)

Sketch Fest #105 ends in: 0 days 1 hours and 41 minutes!
Join the Facebook Event.
---
Sketch Fest #20 (November, 2011)
Sketches from prior sketch fests
~ Sketch Fest #1 (March, 2010) ~Sketch Fest #2 (May, 2010) ~Sketch Fest #3 (June, 2010) ~Sketch Fest #4 (July, 2010) ~Sketch Fest #5 (August, 2010) ~Sketch Fest #6 (September, 2010) ~Sketch Fest #7 (October, 2010) ~Sketch Fest #8 (December, 2010) ~Sketch Fest #9 (January, 2011) ~Sketch Fest #10 (January, 2011) ~Sketch Fest #11 (February, 2011) ~Sketch Fest #12 (March, 2011 - one year!) ~Sketch Fest #13 (April, 2011) ~Sketch Fest #14 (May, 2011) ~Sketch Fest #15 (June, 2011) ~Sketch Fest #16 (July, 2011) ~Sketch Fest #17 (August, 2011) ~Sketch Fest #18 (September, 2011) ~Sketch Fest #19 (October, 2011) ~Sketch Fest #20 (November, 2011) ~Sketch Fest #21 (December, 2011) ~Sketch Fest #22 (January, 2012) ~Sketch Fest #24 (February, 2012) ~Sketch Fest #23 (January, 2012) ~Sketch Fest #25 (June, 2012) ~Sketch Fest #26 (July, 2012) ~Sketch Fest #27 (August, 2012) ~Sketch Fest #28 (September, 2012) ~Sketch Fest #29 (October, 2012) ~Sketch Fest #30 (November, 2012) ~Sketch Fest #32 (January, 2013) ~Sketch Fest #31 (December, 2012) ~Sketch Fest #33 (February, 2013) ~Sketch Fest #34 (March, 2013) ~Sketch Fest #35 (March, 2013 - special birthday bonus event!) ~Sketch Fest #36 (April, 2013) ~Sketch Fest #37 (May, 2013) ~Sketch Fest #38 (June, 2013) ~Sketch Fest #39 (July, 2013) ~Sketch Fest #40 (August, 2013) ~Sketch Fest #41 (September, 2013) ~Sketch Fest #42 (EMG's 20th birthday!) ~Sketch Fest #43 (October, 2013) ~Sketch Fest #44 (November, 2013) ~Sketch Fest #45 (December, 2013) ~Sketch Fest #46 (January, 2014) ~Sketch Fest #47 (February, 2014) ~Sketch Fest #48 (March, 2014) ~Sketch Fest #49 (4th Birthday Bash!) ~Sketch Fest #50 (April, 2014) ~Sketch Fest #51 (May, 2014) ~Sketch Fest #52 (June, 2014) ~Sketch Fest #53 (July, 2014) ~Sketch Fest #54 (August, 2014) ~Sketch Fest #55 (September, 2014) ~Sketch Fest #56 (EMG's 21st birthday!) ~Sketch Fest #57 (October, 2014) ~Sketch Fest #58 (November, 2014) ~Sketch Fest #59 (January, 2015) ~Sketch Fest #60 (February, 2015) ~Sketch Fest #61 (March, 2015) ~Sketch Fest #62 (April, 2015) ~Sketch Fest #63 (May, 2015) ~Sketch Fest #64 (June, 2015) ~Sketch Fest #65 (July, 2015) ~Sketch Fest #66 (August, 2015) ~Sketch Fest #67 (September, 2015) ~Sketch Fest #68 (October, 2015) ~sketch Fest #69 (November, 2015) ~Sketch Fest #70 (December, 2015) ~Sketch Fest #71 (February, 2016) ~Sketch Fest #72 (March, 2016) ~Sketch Fest #72 (Bonus Birthday Bash!) ~Sketch Fest #74 (April, 2016) ~Sketch Fest #75 (May, 2016) ~Sketch Fest #76 (June, 2016) ~Sketch Fest #77 (July, 2016) ~Sketch Fest #78 (August 2016) ~Sketch Fest #79 (September 2016) ~Sketch Fest #80 (October, 2016) ~Sketch Fest #81 (November 2016) ~Sketch Fest #82 (December 2016) ~Sketch Fest #83 (January, 2017) ~Sketch Fest #84 (February 2017) ~Sketch Fest #85 (March, 2017) ~Sketch Fest #86 (April, 2017) ~Sketch Fest #87 (May 2017) ~Sketch Fest #88 (June 2017) ~Sketch Fest #89 (July, 2017) ~Sketch Fest #90 (August 2017) ~Sketch Fest #91 (September, 2017) ~Sketch Fest #92 (October, 2017) ~Sketch Fest #93 (November, 2017) ~Sketch Fest #94 (December 2017) ~Sketch Fest #95 (December 2017 bonus) ~Sketch Fest #96 (March, 2018) ~Sketch Fest #97 (April 2018) ~Sketch Fest #98 (May 2018) ~Sketch Fest #99 (June 2018) ~Sketch Fest #100!! (July 2018) ~Sketch Fest #101 (August, 2018) ~Sketch Fest #102 (September, 2018) ~Sketch Fest #103 (October, 2018) ~Sketch Fest #104 (November 2018) ~Sketch Fest #105 (December, 2018) ~

Red borders show work available for sale here. Dashed red borders show work on hold for the prompter - hover over to see when the hold expires!

Participating artists (48):
Irene Fernandez, Renee Erickson, katerina Koukiotis, Kathy McLean, Elisa tudor, Be Mused Art, Laura Siadak, mikka, Sally Gilroy, Lorna (Comtessa), Teylen, Maigan Lynn, Angelica Sellers, Kathy McLean, Micah Carmichael, Mary Ann Guillory, Anna Gypsey, Elisa tudor, Miss Ava, Joanna Bromley, Nicole Cadet, Miss Megs, Maria Gonzalez, Alibar, ElmaBree, Teresa Rodriguez, Katerina Romanova, Elizabeth Kocurek, Janet Chui, Meeks, Kathryn Whiteford, Angelica Sellers, Annie McCredie, Sue Rundle-Hughes, lee, Ally Loughrin, Kate, Natacha Chohra, Valarie Wade, Ellen Million, Laura Macy, Heather Kilgore, Erica Liszewski, Sarah Aiston, Jenny Heidewald, Catherine Swinford, Deanna Bach-Talsma, Plantie,
Total sketches for this month: 210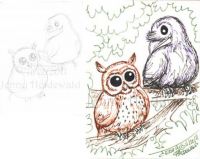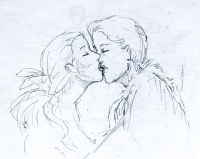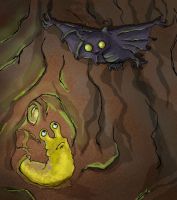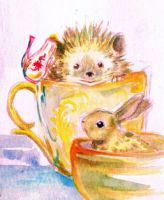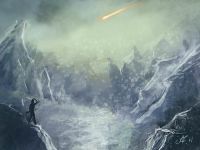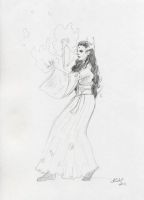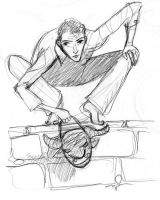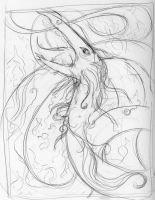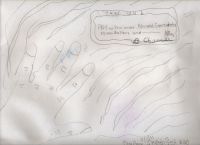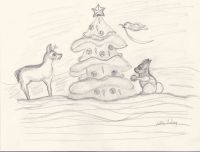 ---
Public Updates List


Information for customers, updates for Sketch Fest, specials and new available publications. To join the artist updates list, or other specific lists, click here!

Donate to get more spiffy features and site improvements: