Sketch Fest #120:
Sketches ~ Prompts
Finished Work
Available Sketches
Previous Sketch Fests
Donate to get more spiffy features:

Sketch Fest #121 will run June 5-7! (Today's date: 2020-06-02 03:08:59)

Sketch Fest #121 starts in: 3 days 9 hours and 51 minutes! Join the Facebook Event
---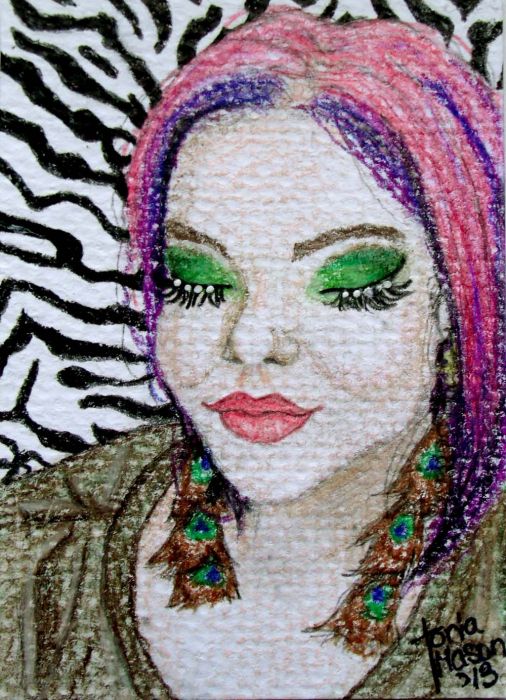 Vintage or Tacky
by Toria Mason

Prompt: Amazing Eye Makeup
prompted by: Lynn Chua (Angel Choir), during Sketch Fest #32 (January, 2013)

This is a finished version of a sketch!
Finally finished this piece! Colors are a little off. Colored pencils, Sharpie, Paint Pen on ACEO. Reference, Cora aka vintageortacky.
---
Comment?
There are no comments on this yet!
---
---
Public Updates List


Information for customers, updates for Sketch Fest, specials and new available publications. To join the artist updates list, or other specific lists, click here!

Donate to get more spiffy features and site improvements: