Sketch Fest #108:
Sketches ~ Prompts
Finished Work
Available Sketches
Previous Sketch Fests
Donate to get more spiffy features:

Sketch Fest #108 will run April 5-7! (Today's date: 2019-04-19 01:21:50)

Sketch Fest has ended! Stay tuned for the next event!
---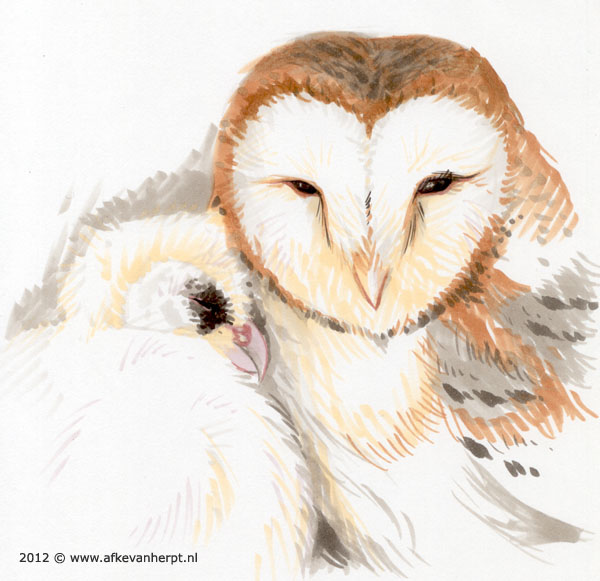 Mama's Love
by Afke

Prompt: mama's love
prompted by: Christine G, during Sketch Fest #30 (November, 2012)

This artist has posted at least one finished version of this piece!
Sketched directly with copic markers -- still needs a lot of work. I love that the barn owl's face is heartshaped. Thought it fits well with the prompt.
---
Comment?
Sarah Alden says: Wow stunning!! It honestly looks like it could be called finished as is! Its got a beautiful light airy winter feel :) ~ Reply?
Afke
replied to this: I've uploaded a finished version. It still is rather light, but it just needed a bit more color. :) Thank you!
Christine G says: it fills the prompt perfectly! just beautiful... :) ~ Reply?
Jenny S. says: Beautiful! ~ Reply?
---
---
Public Updates List


Information for customers, updates for Sketch Fest, specials and new available publications. To join the artist updates list, or other specific lists, click here!

Donate to get more spiffy features and site improvements: