Sketch Fest #124:
Sketches ~ Prompts
Finished Work
Available Sketches
Previous Sketch Fests
Donate to get more spiffy features:

Sketch Fest #124 will run September 18-20! (Today's date: 2020-10-24 05:23:15)

Sketch Fest has ended! Stay tuned for the next event!
---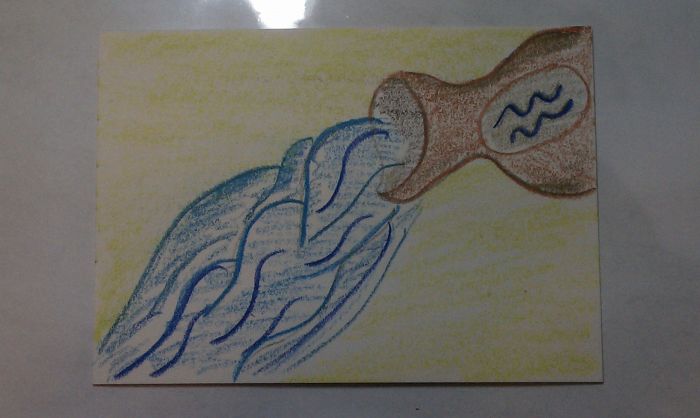 Aquarius Vessel
by Rebecca Nipper

Prompt: Aquarius
prompted by: Laurie Leigh, during Sketch Fest #16 (July, 2011)

ACEO in colored pencil. I have been trying to get back into Sketchfest. The last few months have been problematic when it comes to participating. So this months I elected to do a few colored pencil doodles. Ones that I knew would not take up the whole time and that I could start and stop as distractions permitted.
---
Comment?
There are no comments on this yet!
---
---
Public Updates List


Information for customers, updates for Sketch Fest, specials and new available publications. To join the artist updates list, or other specific lists, click here!

Donate to get more spiffy features and site improvements: