Sketch Fest #129:
Sketches ~ Prompts
Finished Work
Available Sketches
Previous Sketch Fests
Donate to get more spiffy features:

Sketch Fest #129 will run March 26-28! (Today's date: 2022-09-24 22:58:56)

Sketch Fest has ended! Stay tuned for the next event!
---
FF challenge: Showcase
by Afke

Prompt: Ocean Eyes
prompted by: Tara N Colna, during Sketch Fest #109 (May, 2019)

This is a finished version of a sketch!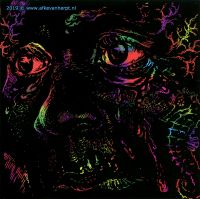 I had a hard time picking just four! But these are some of my favourite pieces I did here at Sketch Fest. It's been a blast, thank you all. ♥
---
Comment?
Kathy Nutt says: nice choices and such varied style/media. I especially like the top right :) ~ Reply?
Afke
replied to this: Thank you! That's nice to hear. :) I like doing different things. I think the one of Naomi Wildman you mentioned is still among the ACEO print files!
Mayumi Ogihara says: Wonderful collection of your pieces! 💗 ~ Reply?
Afke
replied to this: Thank you, Mayumi!
---
---
Public Updates List


Information for customers, updates for Sketch Fest, specials and new available publications. To join the artist updates list, or other specific lists, click here!

Donate to get more spiffy features and site improvements: