Sketch Fest #121:
Sketches ~ Prompts
Finished Work
Available Sketches
Previous Sketch Fests
Donate to get more spiffy features:

Sketch Fest #121 will run June 5-7! (Today's date: 2020-07-03 10:40:12)

Sketch Fest has ended! Stay tuned for the next event!
---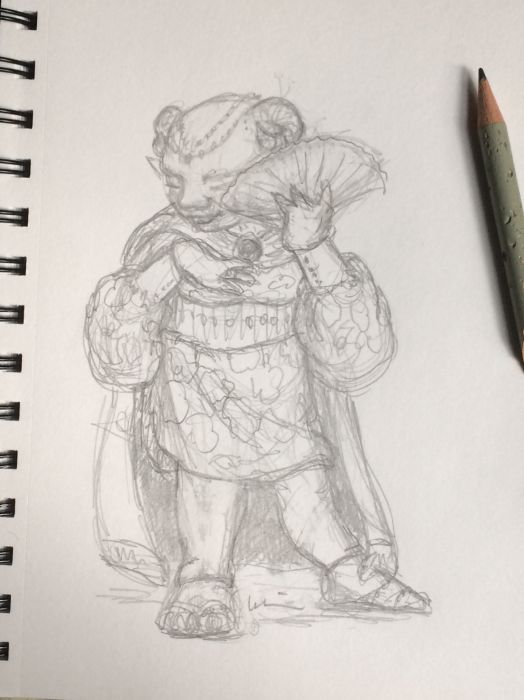 Posturing
by Kir Talmage

Prompt: Goblin finery
prompted by: Tallulah Cunningham, during Sketch Fest #106 (February, 2019)

In retrospect I screwed up the hips and legs a bit and she looks weirdly unsupported. But I like the concept and it would be kind of fun to try to do this color somehow.
---
Comment?
Tallulah Cunningham says: If you pop in a broad tail that she is leaning back on then it will balance it out. I'd love to see this in colour! ~ Reply?
---
---
Public Updates List


Information for customers, updates for Sketch Fest, specials and new available publications. To join the artist updates list, or other specific lists, click here!

Donate to get more spiffy features and site improvements: