Sketch Fest #120:
Sketches ~ Prompts
Finished Work
Available Sketches
Previous Sketch Fests
Donate to get more spiffy features:

Sketch Fest #121 will run June 5-7! (Today's date: 2020-06-02 12:38:31)

Sketch Fest #121 starts in: 3 days 0 hours and 21 minutes! Join the Facebook Event
---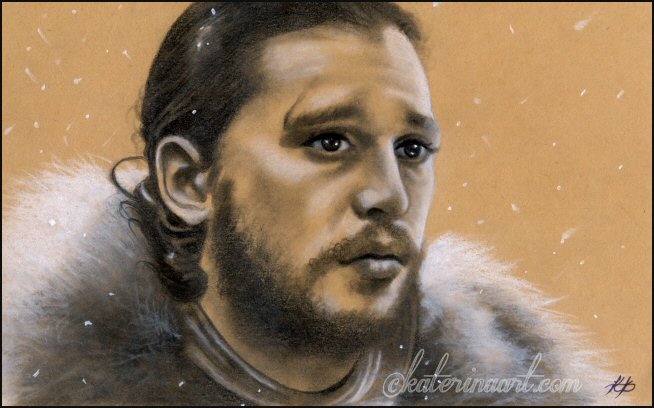 Jon Snow King of the North
by katerina Koukiotis

Prompt: Draw your favorite fantasy character
prompted by: Julie Rabischung, during Sketch Fest #90 (August 2017)

Draw your fantasy character ?? hmm i wonder who that can be?? I know you all probably sick of me drawing him so many times but im not LOL pencils bit bigger than 6 x 4 oh yes and its jon snow from game of thrones ofcourse xoxo thank you everyone for an awesome sketch fest hopefully see you all next time xoxo thank you dear Julie for the lovely prompt xoxo
---
Comment?
Carol Moore says: lol yep your favorite character. Awesome work! You should sell these character pieces at the cons they would sell like hotcakes :) ~ Reply?
katerina Koukiotis
replied to this: Thank you dear Carol sorry for the late reply just saw this lol 🌸🌸✨I can't wait to attend a con hopefully one day
---
---
Public Updates List


Information for customers, updates for Sketch Fest, specials and new available publications. To join the artist updates list, or other specific lists, click here!

Donate to get more spiffy features and site improvements: