Sketch Fest #129:
Sketches ~ Prompts
Finished Work
Available Sketches
Previous Sketch Fests
Donate to get more spiffy features:

Sketch Fest #129 will run March 26-28! (Today's date: 2022-01-16 16:51:52)

Sketch Fest has ended! Stay tuned for the next event!
---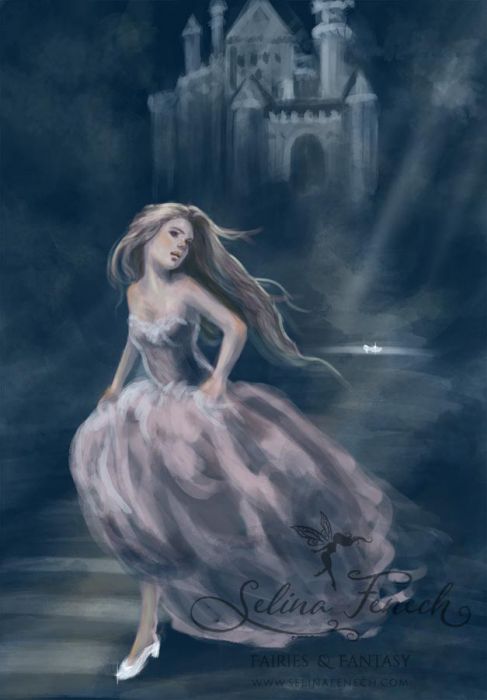 Midnight Flight
by Selina Fenech

Prompt: Cinderella
prompted by: Niina Niskanen, during Sketch Fest #61 (March, 2015)

I really wanted to do Sketchfest this weekend, but the toddler seemed against my secret plans. After two long days with her she finally went to sleep at 9pm... so I started this, determined to do SOMETHING. And then after half an hour my brain was mush and I gave up. Still, it's something. Yay?
---
Comment?
Tricia Danby says: ~ Reply?
Afke says: Dark and magical, love it. :) ~ Reply?
Jenny Heidewald says: She deduced your secret plot! Foiled again! But I'm glad you got to do a little something. :) ~ Reply?
Niina Niskanen says: Wow...Selina such a beautiful Cinderella artwork. Great that you got inspired. ~ Reply?
Miss FionaB says: wow, stunning and beautiful ~ Reply?
Mayumi Ogihara says: Gorgeous work, Selina! Love it ♡ ~ Reply?
katerina Koukiotis says: Beautiful work selina love it hope next time you can stay longer if your little princess toddler lets you ;) ~ Reply?
---
---
Public Updates List


Information for customers, updates for Sketch Fest, specials and new available publications. To join the artist updates list, or other specific lists, click here!

Donate to get more spiffy features and site improvements: