Sketch Fest #124:
Sketches ~ Prompts
Finished Work
Available Sketches
Previous Sketch Fests
Donate to get more spiffy features:

Sketch Fest #124 will run September 18-20! (Today's date: 2020-09-30 02:09:33)

Sketch Fest has ended! Stay tuned for the next event!
---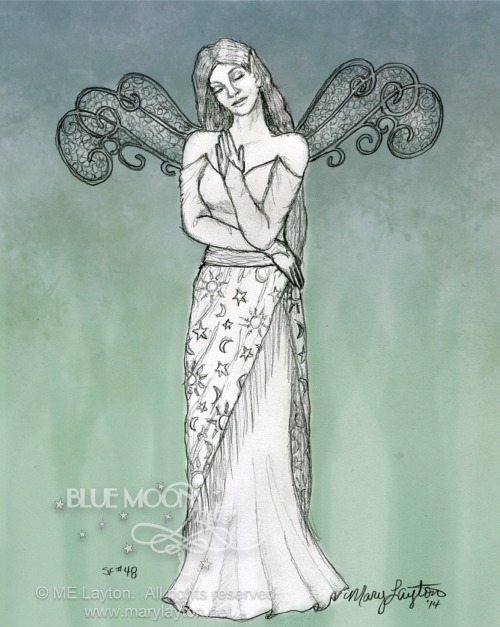 Filigree
by Mary Layton

Prompt: Filigree wings
prompted by: Lorna (Comtessa), during Sketch Fest #48 (March, 2014)

Graphite on plain paper. I placed it on a background image I already had in Painter, so the image would 'pop' a bit - it was too faint, otherwise! I think I may use this as a concept sketch and do a finished version at some point - I would have liked to have made the wings even more elaborate.
---
Comment?
Lorna (Comtessa) says: This is beautiful. I love the details of her wings and skirt! ~ Reply?
Mary Layton
replied to this: Thank you :)
Mayumi Ogihara says: Beautiful! Background image did make your sketch pop. Did you create this background? Love the muted colours ♡ ~ Reply?
Mary Layton
replied to this: Thanks, Mayumi! I created the background in Painter - I'd meant for it to be a suggestion of a forest for another painting, but kept the background saved as a separate file to use again if needed! :)
---
---
Public Updates List


Information for customers, updates for Sketch Fest, specials and new available publications. To join the artist updates list, or other specific lists, click here!

Donate to get more spiffy features and site improvements: