Sketch Fest #128:
Sketches ~ Prompts
Finished Work
Available Sketches
Previous Sketch Fests
Donate to get more spiffy features:

Sketch Fest #129 will run March 26-28! (Today's date: 2021-03-01 19:56:47)

Sketch Fest #129 starts in: 24 days 16 hours and 3 minutes! Join the Facebook Event
---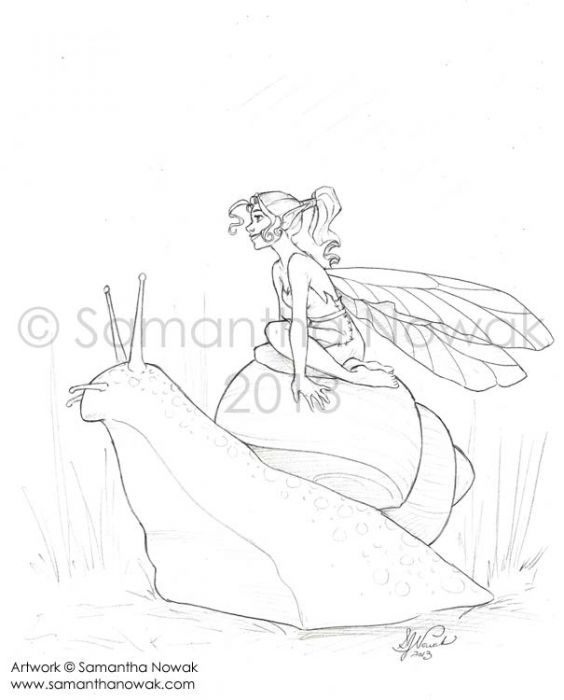 At a Snail's Pace
by Samantha J. Lewis

Prompt: Fairy riding snail
prompted by: Cathy Holford, during Sketch Fest #38 (June, 2013)

A fairy enjoys a relaxing ride on top of her snail friend. Photo reference used for the snail. Pencil on 11x14 Strathmore Drawing Paper Artwork (c) Samantha Nowak 2013 www.samanthanowak.com
---
Comment?
Pixie Wildflower says: Thanks so much for using my prompt. This is so lovely! ~ Reply?
Nikki Burnette says: Aww this is too cute for words! I loved seeing everyone's interpretation of this prompt. =) ~ Reply?
---
---
Public Updates List


Information for customers, updates for Sketch Fest, specials and new available publications. To join the artist updates list, or other specific lists, click here!

Donate to get more spiffy features and site improvements: