Sketch Fest #129:
Sketches ~ Prompts
Finished Work
Available Sketches
Previous Sketch Fests
Donate to get more spiffy features:

Sketch Fest #129 will run March 26-28! (Today's date: 2021-12-02 04:14:42)

Sketch Fest has ended! Stay tuned for the next event!
---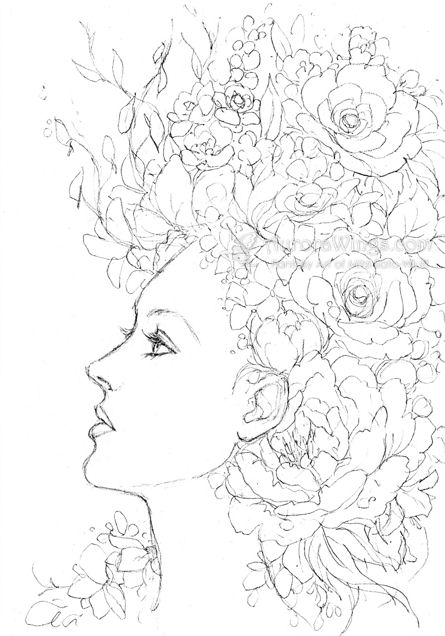 Flower Fairy
by Mitzi Sato-Wiuff

Prompt: hair of flowers
prompted by: Christine G, during Sketch Fest #37 (May, 2013)

This artist has posted at least one finished version of this piece!
Just a quick sketch. I love hair and I love drawing flowers, so this was a must for me. XD 5"x 7". Will clean up and color later.
---
Comment?
Heather Mitchell says: that is an awesome head of hair ~ Reply?
Mitzi Sato-Wiuff
replied to this: Hehe, thanks, Heather! :D
Yvonne Smith says: So Mitzi! Love, love,love your work x ~ Reply?
Mitzi Sato-Wiuff
replied to this: It is classic Mitzi, isn't it? I just LOVE drawing flowers -- it's like a meditation for me. Thank you so much!!
Christine G says: beautiful! thank you for drawing my prompt ~ Reply?
Mitzi Sato-Wiuff
replied to this: Thank YOU for posting this prompt!! :D
---
---
Public Updates List


Information for customers, updates for Sketch Fest, specials and new available publications. To join the artist updates list, or other specific lists, click here!

Donate to get more spiffy features and site improvements: