Sketch Fest #119:
Sketches ~ Prompts
Finished Work
Available Sketches
Previous Sketch Fests
Donate to get more spiffy features:

Sketch Fest #119 will run March 27-29! (Today's date: 2020-04-09 10:19:27)

Sketch Fest has ended! Stay tuned for the next event!
---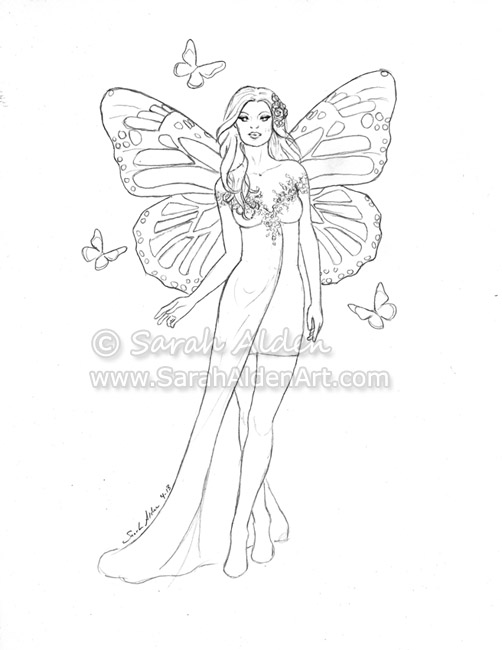 Monarch Fairy Queen
by Sarah Alden

Prompt: Magical Monarch
prompted by: Susan Manseau, during Sketch Fest #36 (April, 2013)

So happy with this one, I did run out of time so I still have some things that need finishing (feet, butterflies) I'm excited to paint this one cause monarchs are just so gorgeous! I think I will title her as a Queen ;) I put a lot of thought into her pose since monarchs are so majestic and wanted it to reflect that. Size - 8.5-11
---
Comment?
Evelyn Henderson says: Beautiful details ~ Reply?
Mayumi Ogihara says: She is so beautiful!!!! xx ~ Reply?
Tricia Danby says: Lovely :) ~ Reply?
Erich Heidewald says: Fabulous! ~ Reply?
---
---
Public Updates List


Information for customers, updates for Sketch Fest, specials and new available publications. To join the artist updates list, or other specific lists, click here!

Donate to get more spiffy features and site improvements: