Sketch Fest #129:
Sketches ~ Prompts
Finished Work
Available Sketches
Previous Sketch Fests
Donate to get more spiffy features:

Sketch Fest #129 will run March 26-28! (Today's date: 2022-08-13 15:28:01)

Sketch Fest has ended! Stay tuned for the next event!
---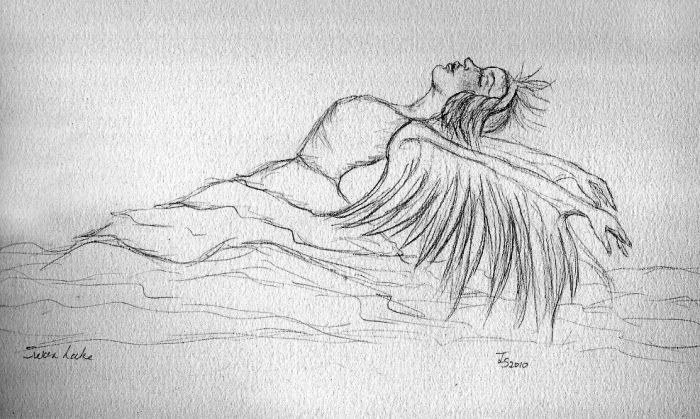 Swan Lake
by Trish

Prompt: Swan Lake
prompted by: Mandy R., during Sketch Fest #8 (December, 2010)

Whoo. Much harder than I thought. I took a look at some ballerina images from swan lake to get ideas for this one. I like the start, but it needs much work. I wanted to make her rising from the lake. Thanks for the prompt Mandy!! www.innerfaecreations.com Art of Trisha Leigh Shufelt
---
Comment?
Mandy R. says: I think you did a terrific job and I love how you integrated the ballerina images in forming your idea! Thank you so much for doing the prompt! ~ Reply?
Ellen Million says: Oh, pretty! Very graceful! ~ Reply?
Coriander Detwiler says: Very nice Trish! ~ Reply?
Anon says: Fantastic work! ~ Reply?
Trish says: Oh, you all are really too kind. It is such a rough sketch. I'm really not pleased with it. I do think I will go back at some point and attempt to redraw, because I do like the concept, but the proportions are bothering me. Thank you for the lovely comments :) ~ Reply?
---
---
Public Updates List


Information for customers, updates for Sketch Fest, specials and new available publications. To join the artist updates list, or other specific lists, click here!

Donate to get more spiffy features and site improvements: